So I really enjoy finding challenges and creating LO's and cards for them. So, I hope you join me in visiting some of the forums who run challenges and get active. They are definitely a fun way to "scrap out of the box" and to find creative ways to use things that you might not have thought of before!
Here are a few of my recent challenge creations...
The Gilligan challenge was to alter a frame with a summer/beach/tropical theme, use some sort of fiber/ribbon/rope and have a bit of red (for Gilligan's shirt)
They started looking like this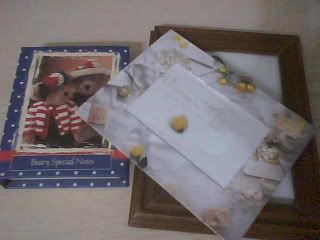 This was the finished look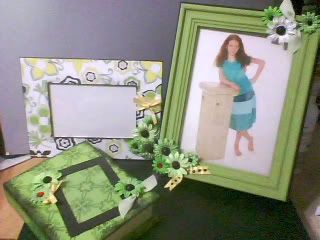 The Fairy Tale Challenge is for DT at the LSS and we were given a half sheet of the forest paper, one brown 12x12, then about half the stickers on one of those sheets, a length of ribbon and 4 brads. I added paper from my scrap pile, Sparkly fluff and a bit more ribbon.
The Denim is Not Just for Wearing Challenge was to use denim on your LO, and I combined it with a challenge to use at least 3 pictures and put them on a slant.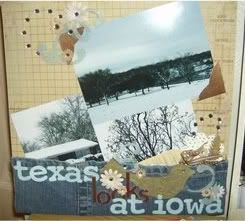 The Altered Recipe Jar Challenge was to alter a jar, add the recipe for what was inside and create a card to go with it.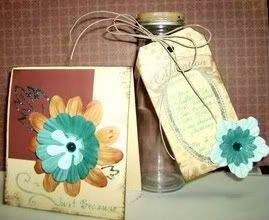 There are a TON of places to find challenges out there! My favorites are:
CropStop
- They have challenges and projects each week that range from embossing to copics. They are friendly and fun and have great products in their
store
. (some Blog Candy just for you... use code LisasBlog to save 10% on $30+ purchase)
Serendipity
- They are really busy and could overwhelm you if you are new or prefer not being hit with so much all at once. They run a daily challenge, a few weekly challenges and more.
If you are looking for random other places for challenges, blog hops, online crops and such visit
this site
. That is where I found them both and more!
Here are a few more of the projects from this last week of creating...
a display title for CropStop
the left...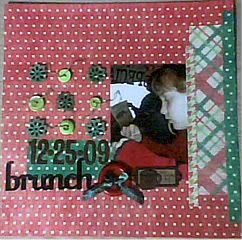 and the right of a Christmas '09 DLO for a scraplift challenge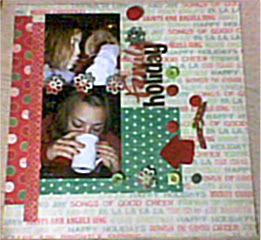 A few birthday cards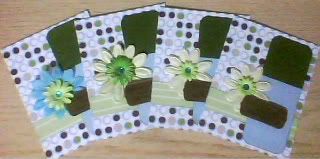 Hope you will all join me tomorrow over at
CropStop
when I post the Challenge for the week and hang around for more every day after that!