At
JMS
the DT love our mums/moms and to show our appreciation for everything mothers do we are celebrating mothers in our blog hop this week.
The hop officially kicks off at 9 am (NFLD time zone), and ends at Midnight (NFLD time zone).
There are 18 stops along the way, some have blog candy up for grabs (but you'll have to find them for yourselves we don't want to ruin the fun!). In your travels don't forget to collect the words to complete the quote and take it back to
Just My Sketches & the Blend
to enter the major prize drawing worth $30!
If you have only just found the blog hop, go back to
JMS
to the start. If you have been hopping along you will have come from
Lynn M
and your next stop will be
Lesley
.The words you need to collect from me are:
SONG
Now for my Mother's Day JMS Hop RAK, leave a comment on this post to tell me you are a follower for 1 entry! If you post your creation over at the
CropStop Gallery
by the deadline with "Mom Hop" in the title you'll get another entry! I will draw for the prize on Monday the 17th and post the winners here that evening!
If you hopped with
CropStop
& I on NSD, then you are eligible for a chance to win THAT hop's RAK, a special "Double HOP" RAK and the one for the Mother's Day HOP! To get in on the Double Hop Rak, add a comment with "Double Hopper" in it. Those winners will also be posted here on the 17th!
Here is my creation, I chose Baby Mine as my inspiration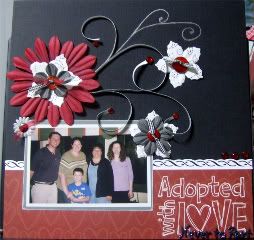 and am using the words Never to Part as part of my title: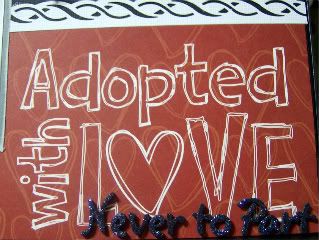 If the papers, flowers and punched border look familiar, they are! This is the right page in a two page spread combined with the LO I created for the NSD hop with
CropStop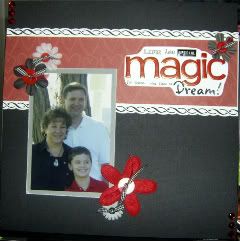 Don't forget your next stop is
Lesley
.