So with all the hopping going on, I am curious. Have you hopped?
Have you visited every stop and collected the items you need to include in your LO? If you have have you posted the link to your creation at the
CropStop blog
on the NSD post? Have you commented
here
on my original post?
If not... WHY? You could WIN this fab prize and a RAK or TWO from me!!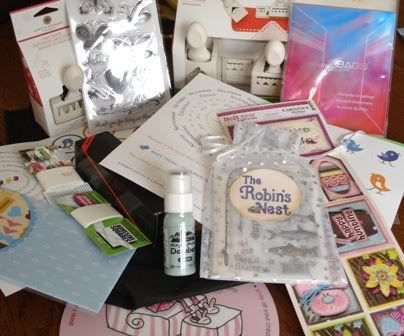 So get hoppin' and come back here tomorrow for a stamped creation and on Friday to see my hop creation!

And don't forget...