Yes, you read that right... I am a stickles addict and have been setting LO's aside to dry since I started scrapping! My first 'stickle' was a pair of lips about 3"x4" for the 'K' page in my daughter's Disney album. The lips were purple, and those cropping at The Barn that night were laughing because I had the never to stickle them! I still love those lips and the story behind the 'Kissed' photo of my daughter wearing a day old lip-print from Cinderella. How happy she was that I did not make her wash it off.
As for the name of the drying location, well THAT my friends is the product of a zillion crops with my SASSY friends! We all began calling it that, and what can I say, even when I crop at home, I use it. So, some 5 years later, I have stickled so many things that I can't even count them all! I love the touch of sparkle that it gets from a swirl of dots in the perfect color. This is a shot of a LO drying that just needed that something extra. I added the swirls and it just pulled it all together.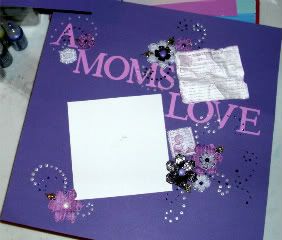 Have you found a classy way to jazz up a BOY LO with them? I love to use the darker colors like gunmetal and copper, or orange and green to add some bling without it being too girly. What is the oddest thing you have stickled? What item was your favorite? Do you like the perfect pearls line, as well?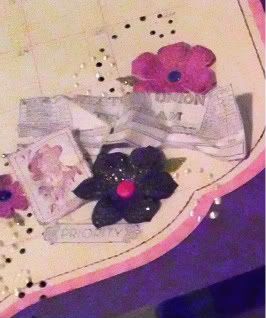 This is one of the many LO's in my Scrap Your Year class at
Scrapville
at the end of the month. Each month of this calendar has a theme and is finding a uniquely clever way to jazz up the most basic of layouts! If you are a beginner, plan on staying for the crop after the class, since getting all twelve months done in those few hours will be hard, and I will be there through the evening to help as you need it.
Here are a few more LO's I had in my stash of pics with the added swirl.