The other site (where fellow Serendipity friend
Susan
is on the DT) I found when I was up in the middle of the night, and piddling around on the laptop is
CSI: Color, Stories, Inspiration
. The first case file was already over, but the
second
was up and running. I have finished up my LO today and wanted to post it now that the stickles are dry.
So the scene looks like this...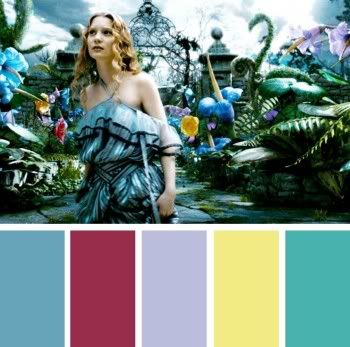 COLOR DETAILS
& RGB CODES
Absolem blue
- (blue with a VERY slight touch of green) - 104.164.185 - dress
raspberry reverie
- 152.45.75 - flower to the left of Alice
lost in lavender
- 186.189.220 -purple flowers
wonderland yellow
- 242.235.132 - yellow flowers
untamed teal
- 72.178.175 - big leaf on the right (just under the curvy swirly plant)
JOURNALING DETAILS
Choose one (or more) of the following to inspire your journaling:
Look at your photo and journal in a stream-of-consciousness way (free-writing).
Document an adventure.
Use this quote as inspiration: "Good advice. If I listened earlier, I wouldn't be here. But that's just the trouble with me. I give myself very good advice, but I very seldom follow it." -- and journal as advice
Inspiration Words: dream, journey, subconscious
EVIDENCE DETAILS
Choose two (or more)of the following elements to include on your layout:
flowers
architectural elements (e.g., gates, fence, windows, bricks, etc.)
sheer elements
swirls/flourishes
something stone-like (interpret that any way you wish!)
My LO solves this case!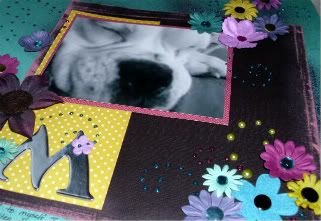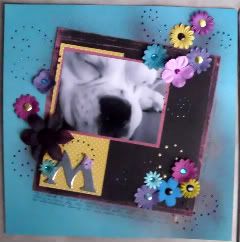 Their
third
case just hit the top of my desk,and I hope you join me in the quest to solve for beauty!