I recently learned that many avoid scrapbookers have no idea what a sketch is or how to use them. So, I thought I would take some time to show how I use them, sometimes very closely to the sketch and sometimes just as a starting point.
My favorite site to get sketches from is
Page Maps
! This site has tons of free content! I typically print the page each month and add it to my stack. That way when I am out at a crop I can easily reference them. I don't use a sketch every time, but I do like to glance through them for ideas and sometimes use them for challenges on other sites/blogs.
For this post I am using two sketches from the
October 2006 Side Maps sketch page
. One sketch (bottom left corner of the page) I decided to stretch into a double 12x12 LO. I am not crazy happy about it, and may end up adding a bit more to it, to make it less 'minimal' or it may just be one I hand over to my kiddo, since that was the original thought.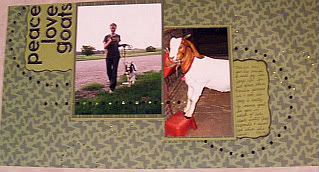 The second LO I did from that sheet of sketches is done using the top row center sketch. I really like how this one turned out using some scraps of Jillibean Soup paper/journaling block/spot, a sheet of Co'ordinations canvas texture paper, a scrap from a die cut page, ink, ribbon, blackboard letters, stickles, one 5x7 pic. I like the clean look of it all, very classy! Planning on framing this one and several others from that trip to Nashville!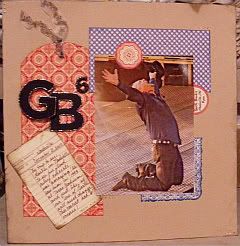 I really like the way the blackboard letters turned out with the titanium stickles edging them!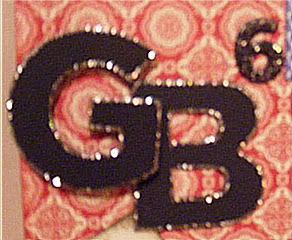 I'll post a few more LO's with their sketch start in the next few days... I know they help when I get scrapper's block!