I have been creating cards for the last few weeks for Spirit Jump's Cards for Cancer Day. I roped in some friends in my scrapbook group and when one of the ladies at work got wind of it, they pitched in, too! So here are just a few of the cards I have made...
and a pic of the entire donation!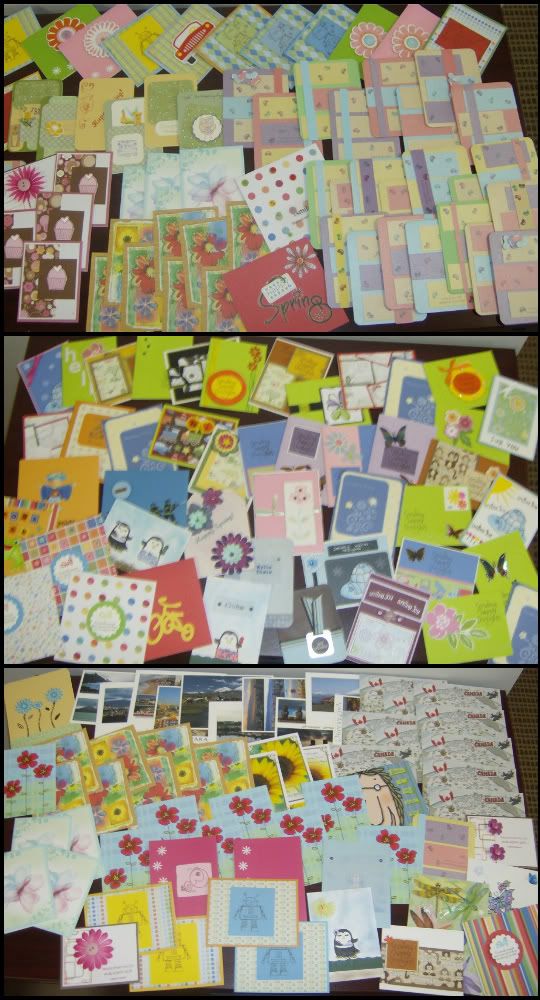 Holy Cow! These should really bless the staff and patients at Baylor's Cancer Center here in Dallas!
I have also been knee deep in a puzzle swap and am really excited to see the finished puzzles once everyone gets all their pieces back! Here are the ones I created.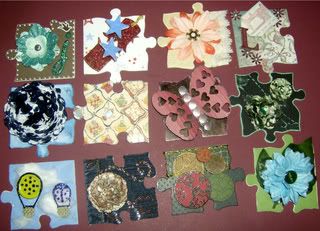 Some of the themes were: teapots, Hawaian flowers, Americana, hot air balloons, vintage inital, polka dots & flowers (my theme), anything crafty, my favorite embelishment
I have also been working on a bunch of cards using my QuicKutz Embossing folders that CropStop sent me. I love them! Here are the latest...