So, over the Memorial Day weekend, I rocked the cards! I made a TON! Most of which got sent this morning to some of our finest military service members! CHeck out the cards and then check the next post down (from last Friday) and see how you can support our troops through
Soldiers Angels
!
They have an amazing list of ways to serve those who serve our country:
Adopt a Soldier - Individualized support throughout deployment
Angel Bakers - Homemade treats for the deployed
Blankets of Belief - Showing deployed troops, "We believe in you!"
Blankets of Gratitude - Handcrafted love for hospitalized veterans
Blankets of Hope - Handcrafted comfort for the wounded
Cards Plus Team - Extra TLC for soldiers & families
Chaplain Support Team - Help chaplains support the troops
Community Team Leaders (CTLs) - Representing Soldiers' Angels at home
Eagle Cane Project - Handmade canes for the wounded
First Response Backpacks - Supplies for wounded in-country
Hero Packs - Care packages
Ladies of Liberty - Extra TLC for deployed females
Letter Writing Team - Personal letters for the deployed
Living Legends - Remembering the fallen and their families
Memorial Portraits - Drawings for families of the fallen
Operation Birthday Cake - Sending gourmet birthday cakes to deployed troops
Operation Outreach - Supporting families waiting at home
Operation Phone Home - Calling cards
Operation Top Knot - Handmade gifts & virtual baby showers
Scarves - Handmade heat and sand protection
SA Germany - Supporting medevac'd wounded/ill and medical staff at Landstuhl
S.A.V.E. - Supporting the employment of veterans through the Angel warehouse
SOS:Kids - Helping deployed soldiers help local kids
Tank Support - Helping Veterans Travel to Medical Appointments
Valour-IT - Adaptive laptops for the wounded
VA Crochet & Craft - Handmade comfort & dignity for hospitalized Vets
Veterans Support - Assisting veterans facilities
Wounded TLC - Letters and care packages for the wounded
Now that you have seen all the options... take a look at some of the cards I have made for my work with the Cards Plus Team!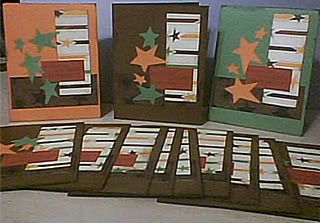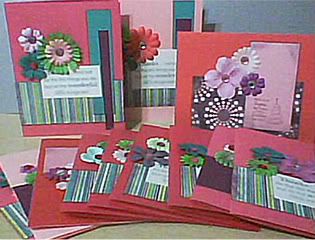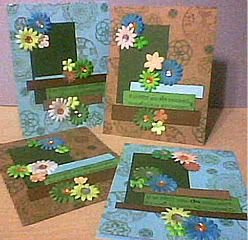 Now, scroll down to last Friday's post and check out how to get free music for ONE LETTER to a SOLDIER!